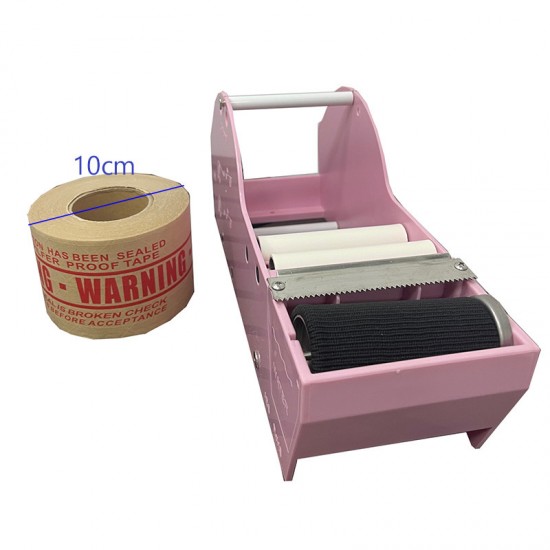 Water Activated Gummed Kraft Tape Dispenser
Water Activated Gummed Kraft Tape Dispenser
(Tapes sold separately)
ideal for small to medium businesses looking for a cost-effective, eco-friendly yet professional looking packing solution. This kraft paper tape dispenser is portable, constructed with heavy-duty plastic, easy to set up, operate, and designed to sit on a desktop or can be mounted to the workbench using screws.

· ECO-FRIENDLY: Rustic finishing Kraft Packaging Tape for Sealing Boxes. Suitable for Gum Tapes or Reinforced Tapes. Diameter of roll tape must be less than 7 inch.
· EASY TO USE: Water activated manual tape dispenser can be effectively applied to shipping boxes in packaging manufacturing plants, offices, large shopping malls, retail stores and supermarkets.
· VERSATILE TAPE SIZE: The tape dispenser can accommodate kraft tape width up to 76mm and roll diameter under 7in.
· HIGH QUALITY EQUIPMENT: The tape dispenser has a high-quality blade, which can easily and quickly cut the required length of tape. During your using the device, the black roller on the front can be removed for you to put water in. The dispenser is equipped with a special packaging bag to prevent the blade from continuing the cutting force, leading to the increase of life span of the blade so that the tape can be cut neatly immediately.