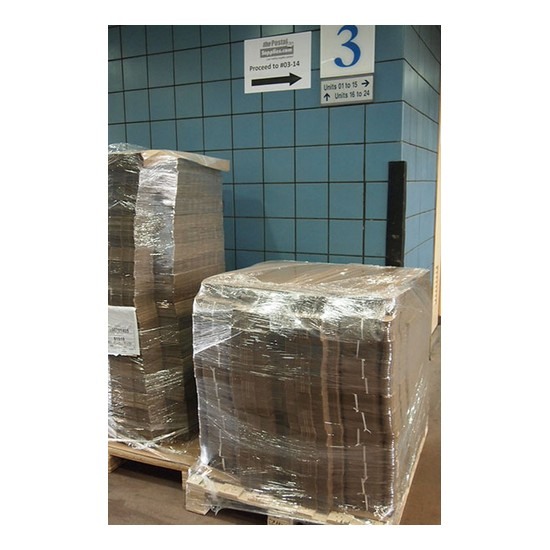 New
Pallet Stretch Film 500mm (6 rolls)
Pallet Stretch Film / Shrink Wrap

Options:
1) 500mm x 2.0kg
2) 500mm x 2.7kg Length: approx. 218m

* Economical alternative to strapping, tape, twine or wire

* Quick, quiet and clear way of stablising goods in transit

* Secure irregular shaped loads

* Suitable for pallet shipments

* Useful for Moving. Use the Stretch Film to secure your cupboards, wardrobes, drawers etc.